Excess Land + Marinas = Too High a Tax Bill + Headaches
I've worked with John for 13 years and although I am an appraiser, for marinas I am a data gatherer and general muse for him.  I'm also the one that begs and pleads for data in a market that is very closed to providing income information.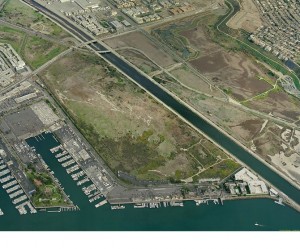 Over the years we've come across tons of marinas that have excess land that they cannot develop due to wetlands, local laws, flood plains, or general lack of a market for the land.  Our backyard (the Chesapeake Bay) has extreme limitations on waterfront development.  As a result, so many marinas are paying taxes on "worthless" land (of course the wildlife finds it very valuable).
Marina owners seem to want to hold onto these excess acres in the hope of future development.  Tax assessors love this extra land because they most often assume that it can be developed and tax the land at a high rate.  Here are some things to consider:
Can you store boats and is there a demand?
Is dry stack storage possible and is there demand?  Do government restrictions prevent you from getting a launch ramp (i.e. without it, you can't put dry stack storage)?
Do you need more parking?
Is it wetlands?  Does the Tax Assessor know this?
Are you in a rural area?  If so, how many years will it be before any demand would be feasible?
Check with your local Planning Department.  How many waterfront developments have been approved?  How long did it take?  If you consider the time value of money would it be worth developing?
Do various government regulations so substantially limit the buildable area of the site that you only have a "postage stamp" you can build on (i.e. building setbacks, inability to obtain driveway access on a highway, contribution toward municipal tree funds for land clearing, flood zone building restrictions, high water and sewer hookup fees, etc.?
Paying high taxes for years on land that is not providing a return on investment is a waste of time and money.  Many jurisdictions love to have donations for wetlands preservation and parkland.  Many private groups are also interested in preserving this land.
If you have 30 acres, use 10, and the rest are wetlands and woods you can't cut, why keep them?  Donate and take the write-off and reduce your liability and taxes.  It's also great for the environment preserving valuable tidal and wetlands.
So many people look at waterfront land as extremely valuable and it can be.  Over the years the laws have changed.  That is why so many residential waterfront homes have new ones built around the original structure.  During the last boom some investors succeeded in convincing governments to allow waterfront development.  The process took so long that they missed the market and many are now failing or have stopped their processes.  Grandfathered properties with improvements hold their value.  Vacant waterfront can be problematic in many areas.  Take a hard look at your land usage.  You may get more return by donating the land.  Keep what you need and get rid of the rest.
Eileen Simpson